Meet Brian Turnwald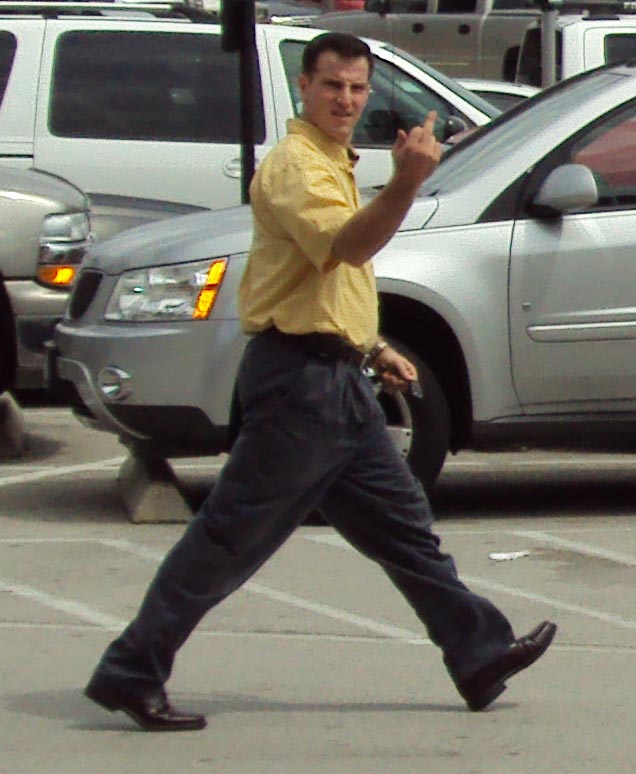 Brian J. Turnwald resides in Magnolia, Texas and drives a silver 2004 Honda Odyssey. Oh wait, there it is, parked in a handicap spot at H.E.B. in the Woodlands Texas... But Brian, you don't look handicapped!?!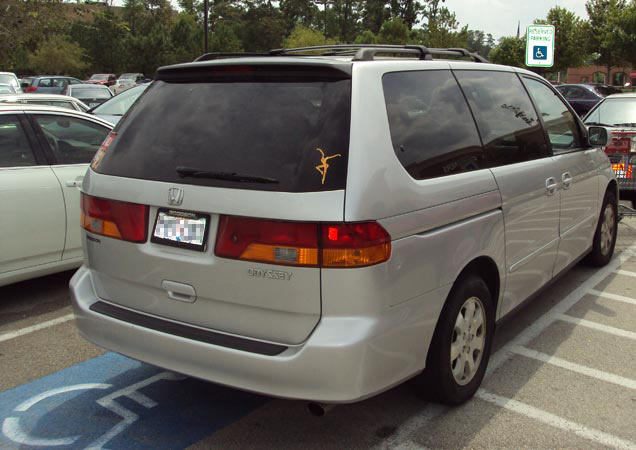 When confronted about parking in a handicap designated parking space, Brian first insisted he was not "parked," and then stated the handicapped people could park in another space. When we took these pictures we also realized that Mr. Turnwald left his son in the vehicle unattended!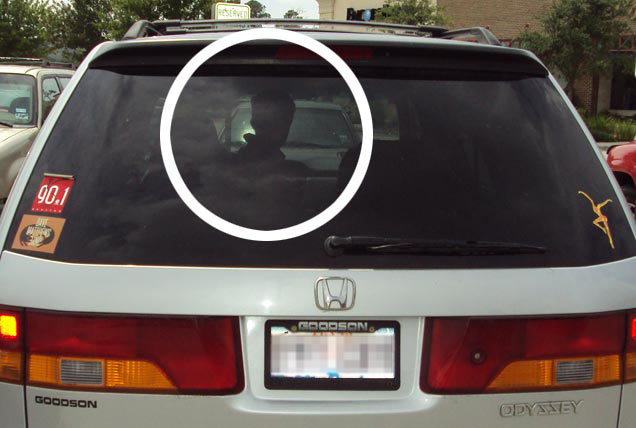 Note the 90.1 sticker on the window. KPFT 90.1 dubs itself "Your Radio for Peace." Assuming Brian is a listener of KPFT, consider the irony in the following statement taken from their website: "All of the news, informative shows and mix of music you won't find anywhere else are all aimed at one goal-to help people like you and me understand the world around us, and through that understanding and respect, cause an outbreak of peace."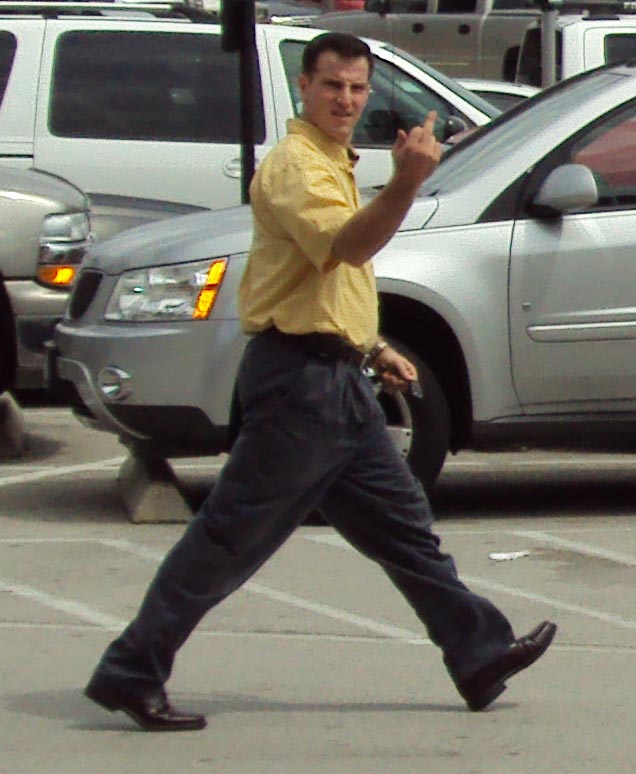 Brian Turnwald, you are a jerk.